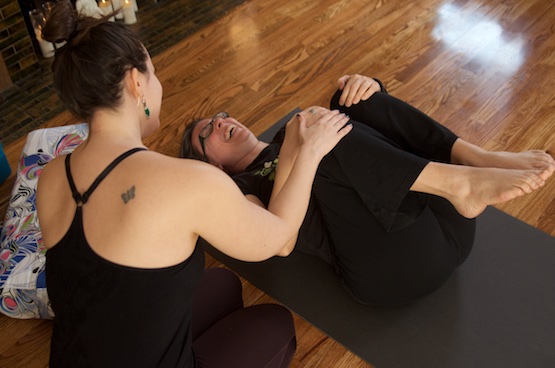 Yoga Therapy With Melita
By Melita
Yoga Therapy
Yoga is a form of self-care. Sessions are ideal for developing a personal Yoga or Meditation practice, or for addressing specific health challenges, such as chronic conditions, recovery from treatment or injury, and structural imbalances that lead to pain and dysfunction.
Yoga Therapy sessions assists by giving you Yoga poses that translate into daily practices that help you move better and with less pain.
Yoga Therapy can help with:
Back pain, scoliosis, and sciatica
Digestive and bowel problems
TMJ problems, earache, vertigo, and tinnitus
Migraines and other types of headaches (caused by sinus or allergy issues)
Fibromyalgia and chronic fatigue syndrome
Crohn's, Celiac, Rheumatoid arthritis, Restless leg syndrome, Raynaud's syndrome, Multiple Sclerosis, as well as other forms of autoimmune diseases
Hip, knee, ankle, and foot problems
Menstrual, hormonal irregularities, and fertility issues
Neck, shoulder (including frozen shoulder), elbow, and wrist problems
Groin pain, pelvic tilt, and uneven leg length
Respiratory problems and hay fever
Repetitive strain injury, carpal tunnel syndrome, and tennis elbow
Sports and other traumatic injuries
Pelvic, low back, and sciatic pain during pregnancy
Colic, feeding problems, asthma symptoms, or unsettled or distressed babies, and children (including neonates and infants as well as older children)
Stress relief, anxiety, sleeplessness, and relaxation
While Melita typically focuses her private Yoga sessions on Therapeutic Yoga, we can address any topic you would like such as the brand new beginner who is worried about stepping into a yoga classroom to someone wanting to work on his/her handstands.
You can expect homework to be given so that you continue to work on what you learned during our time together. The whole goal of Yoga Therapy is a form of self-care but it takes you to commit to practicing.
Encourage your personal transformation with these yoga therapy offerings.
[button link="http://spab.kr/9ehUQbJ" size="medium" align="center"] – Yoga Therapy With Melita – [/button]
[button link="http://spab.kr/mEUK1qP" size="medium" align="center"] – Yoga Therapy 4 Pack – [/button]
[button link="http://spab.kr/Z31kIvc" size="medium" align="center"] – Yoga Therapy For 2 – [/button]
[button link="http://spab.kr/HvTMNDn" size="medium" align="center"] – Yoga Therapy For A Group – [/button]