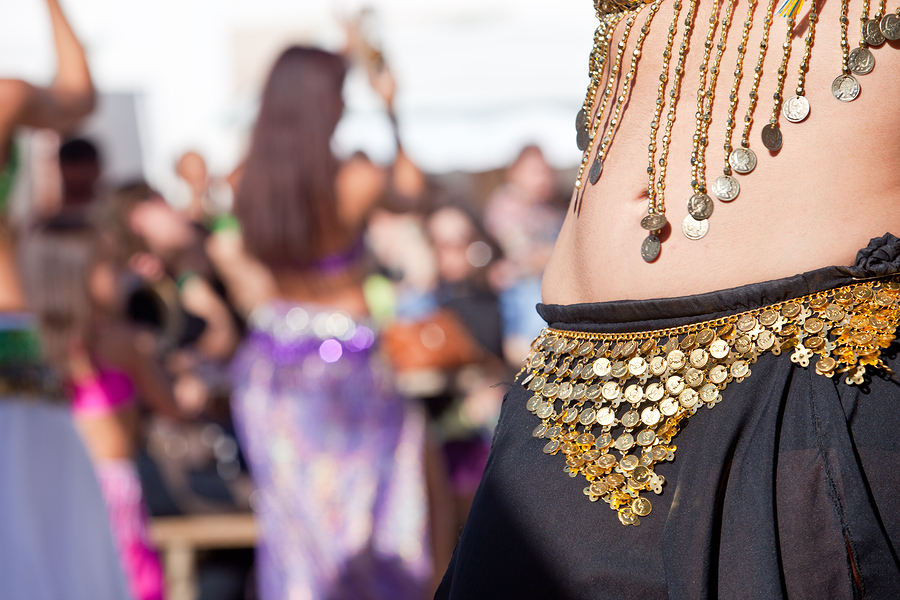 You Will LOVE Belly Dancing
So thrilled to have a regularly scheduled belly dance class on the class calendar!
Jennifer is teaching the basic belly dance moves and will progress each class with a multilevel format. This means each week students will have a new skill set to work with and practice.

What to wear for class:
First and foremost – be comfortable! Having said that: I suggest a pair of simple yoga style pants that fit close to the leg, capris style, so we can see that our bodies are in proper alignment as to prevent damage to our hips and knees. A close fitted t-shirt or tank top so we can see to flow of your body.
Registration is not required but appreciated since class size is capped at 15 souls.
$20 for Walk in or choose a 6 ($15 each – these do not expire) for $90
[button link="https://www.secure-booker.com/Bliss/ClassSchedule/ClassSchedule.aspx" size="medium" align="center"] – Put these 2018 dates on your Wednesday Calendar – [/button]
Save these class dates: Wednesday 6PM 1/10, 1/17, 1/31 & 2/7, 2/28.