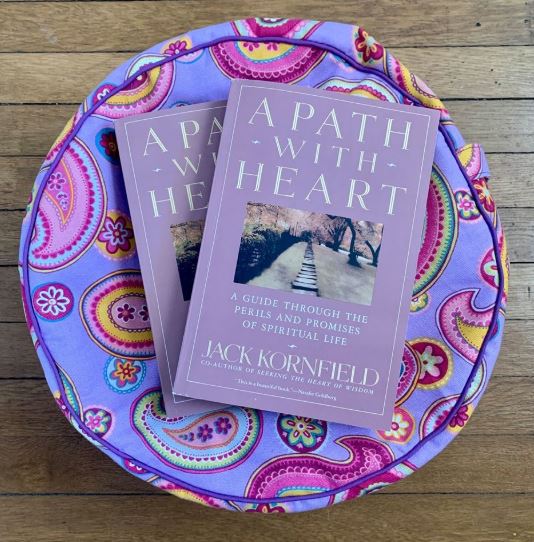 May Book Club: Free & Virtual With Rachel & Zach
On Wednesday May 6 we will get together via Zoom to discuss "A Path with Heart" by Jack Kornfield
Time: 5:30 p.m. – 7 p.m.
Date: May 6, 2020
How to join: Send Rachel ([email protected]) an e-mail address and she will get back to you with a Zoom invitation.
Here are a couple questions to get you prepared for this book club gathering:
In Chapter 3, "Take the One Seat," Dr. Kornfield advises readers to choose one discipline and commit to it (p. 33). What, if any, certain discipline(s) or practice(s) have you committed to in your life?
Have you committed for so long that you have faced fears, boredom, and impatience in practicing?
How do we know when a practice is no longer useful to us?
In Chapter 4, "Necessary Healing," Dr. Kornfield says that some healing comes when we develop a healthy relationship of trust with a teacher. He states, "Because many of our greatest pains come from past relationships, it is through our experience of a wise and conscious relationship that these pains are healed…Where the pain of the past has left us isolated and closed, with a wise teacher we can learn to trust again" (p. 42).
Do you have a teacher in your life who has this effect?